"What you seek is seeking you." – Rumi
Welcome to the blog. I'm so glad to have you here and I dedicate this space to you. Don't let anyone tell you different – it takes courage and boldness to take steps towards change. It's not easy to face fear and discomfort head on and be willing to challenge your own thoughts, emotions, and behavior. I'm proud of you. You found this website for a reason. You've been feeling stressed, dissatisfied, off-balance, lost, etc. and you're ready to take action. I'm here to tell you that it's okay to feel lost right now. You might not know exactly the actions to take or what the next steps will be. That's okay. You will not have all the answers all at once. This is a journey you are embarking on to learn, grow, and heal. Let yourself be consoled that it's okay to take things slow. It's okay not to have everything figured out. You are exactly where you need to be and you are taking steps necessary to expand and thrive. In your own way, for yourself. Take peace in knowing that you this is not a test, you are not being graded, there is no one shouting over you to be someone you're not. You direct your story and you decide what you need in order to connect with all your potential, wisdom, and power. It's okay if you feel unsure right now; that's why you're here. It's okay to ask for help. Take a few moments to consider the following questions as well as the emotions they evoke in you.
Do you experience a general feeling of frustration, malaise, or emotional fatigue on a daily basis?

Are you consumed by feelings of lack, scarcity, negativity, and emotional pain?

Do you feel restless, stressed, and overwhelmed?

Do you find yourself consumed with the same thoughts on a daily basis?

Do you feel unmotivated, lack focus, and find it difficult to concentrate? Does this affect your work, school, health, relationships, etc.?

Do you feel fulfilled?

How will you know when you feel fulfilled?

Are you living the life you have envisioned for yourself?

Do you want to address past emotional pain and wounds?

Do you want to understand yourself better?

Do you want to know why you do the things you do?

Do you want to feel in control of your thoughts and emotions?

Do you feel like you're tapping into all your potential?

Do you feel like you're capable and ready to do much more with your life, but unsure of where to start?

Do you try to stay positive in your current situation, yet you can't shake the feeling that something is missing?

Do you feel unfulfilled in your intimate and personal relationships?

Do you feel stuck?

Are you ready for change? To move? To progress? To grow? To take action?
You might be feeling a lump in your throat or a knot in your stomach right now. That's okay. These are poignant questions so don't be alarmed if they have activated or moved something within you. The feelings you're experiencing in your body right now just might be indicators that you're ready to address past hurts, ready to pursue more in your life, ready to become the person you have always envisioned yourself wanting to be. It's okay not to have all the answers right now or to feel unsure about what it is that you really want. It's okay to ask for help. It helps to have an objective person, one who is far removed from your internal emotional experience, to guide you and to call attention to patterns that are difficult for you to notice and address. Someone to help you process and to create a concrete plan with you so you can heal, grow, and feel balanced.
Therapy or life coaching can help in a myriad of ways and the method is tailored to your unique life experience and goals. Whichever one is more appropriate for your life situation, consider each as a door into a journey of self-awareness, growth, purpose, connection, and empowerment.
You are the one that opens the door.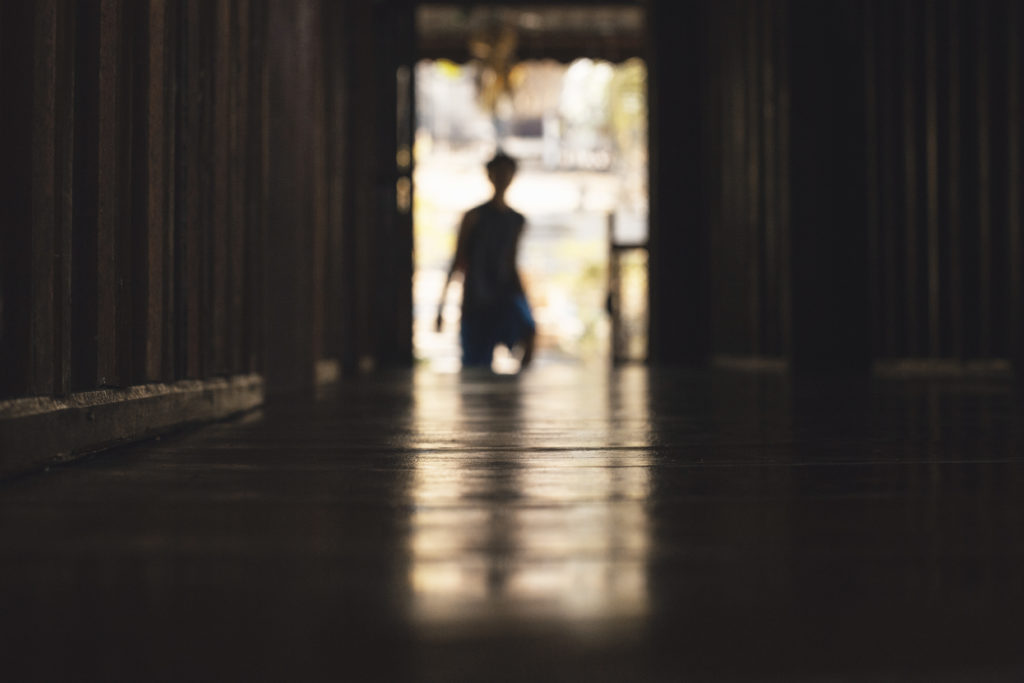 Some of the ways therapy or life coaching can help include:
Tap into your whole self and experience what that feels like.

Process and talk about past pains that presently show up in your life. 

Increase feelings of confidence, self-worth, abundance, energy, emotional balance, etc.

Develop strong emotional boundaries and learn how to accept and give love.

Realize your full potential.

Embarking on a journey towards realizing your full potential is a brave and creative act.

Discover or re-discover the immense power and creativity that resides within you.

Realize and feel your own internal and external beauty that propels you to attract a partner who is worthy of you and who showers you with deserving love and kindness.

Know all your brilliance and unstoppable creativity that can see beyond any obstacle or challenge.

Shift negative self-talk and increase understanding of the mind-body connection.

Attune to your emotional and physical body to notice early signs of emotional distress before feeling completely overwhelmed.

Leave an unsatisfying job and tap into all your courage to pursue what you've always wanted.

And much more.

You play an active role in designing your therapy or life coaching goals and plan.
If any of the above resonate with you and you are ready to get started with your own journey, call me at 773-906-4186 to schedule your first session. It's okay to not know if therapy or life coaching is what you need. If you're still unsure and would like to chat to find out if therapy or life coaching is right for you, I offer a no-cost, one-time, no obligation, 20-minute phone consultation for new clients. Give me a call at 773-906-4186 and let's see if we are a right fit for each other. I value connection and relationship and understand the importance of finding the right therapist or life coach.
I know the first step is the hardest. The uncertainty feels heavy, overwhelming thoughts paralyze us from taking any action. Even though we know we should, excuses are so easy to articulate. You can do this. Begin your journey today.
Come Back Often – What To Expect
In the upcoming posts, I will write about a wide spectrum of topics, including depression, anxiety & worry, co-dependency, relationship struggles, individual fulfillment, relationship fulfillment, emotions, emotional regulation, self-awareness, abundance, motivation & inspiration, fear, identity formation, self-love, trauma, finding purpose, passion, & meaning, dismantling mental blocks, work-life balance, stress management, life transitions, nutrition + mental/emotional health, mind-body connection, and LGBTQ affirmative & pertinent topics.
I hope these articles will resonate with you and help you gain knowledge, awareness, and clarity. So come back often.
A Note about Nutrition + Physical & Mental/Emotional Health
I am also certified as a Holistic Nutritional Coach. I work from an integrated perspective and emphasize developing a synergy between all areas of the self (physical, mental, emotional, and spiritual) in order for you to feel balanced and energized on all levels.
I also highlight movement as an essential component of optimal wellness and health. I encourage you to think about the honesty that movement evokes and the commitment it inspires. Movement can be a powerful way to explore and understand yourself, to gain awareness and attunement with your own body, and can serve as an opportunity to express and heal. If you would like to find out more about my approach to therapy from a holistic view and how I emphasize the mind-body connection, you can find more information on the About page here.
Take the first step towards your health and healing today. Give me a call at 773-906-4186 to take advantage of the one-time, no-cost, 20-minute phone consultation and let's see if we are a right fit for each other.
Come back often and make it a beautiful day.